Free Shipping on Orders Over $75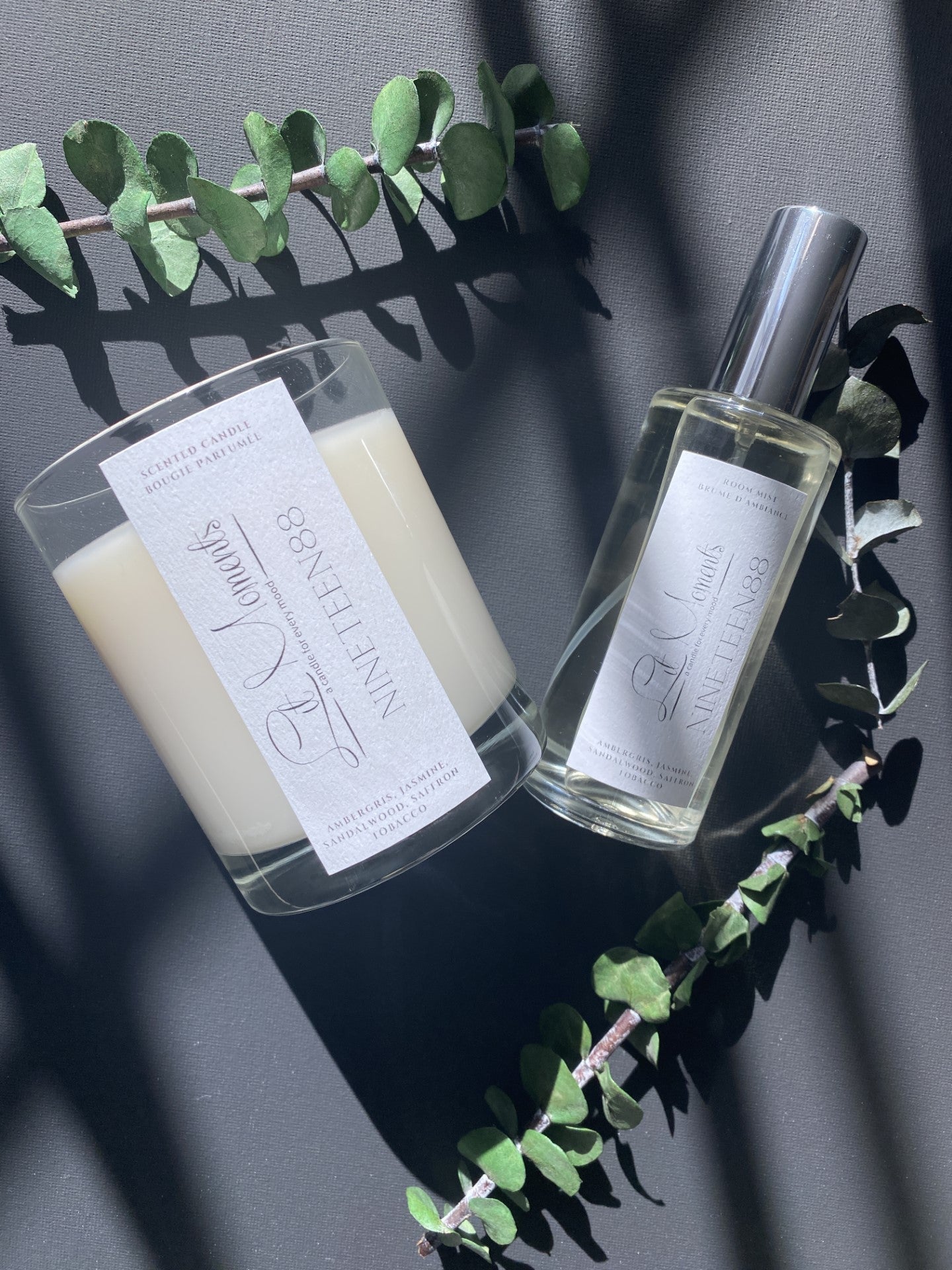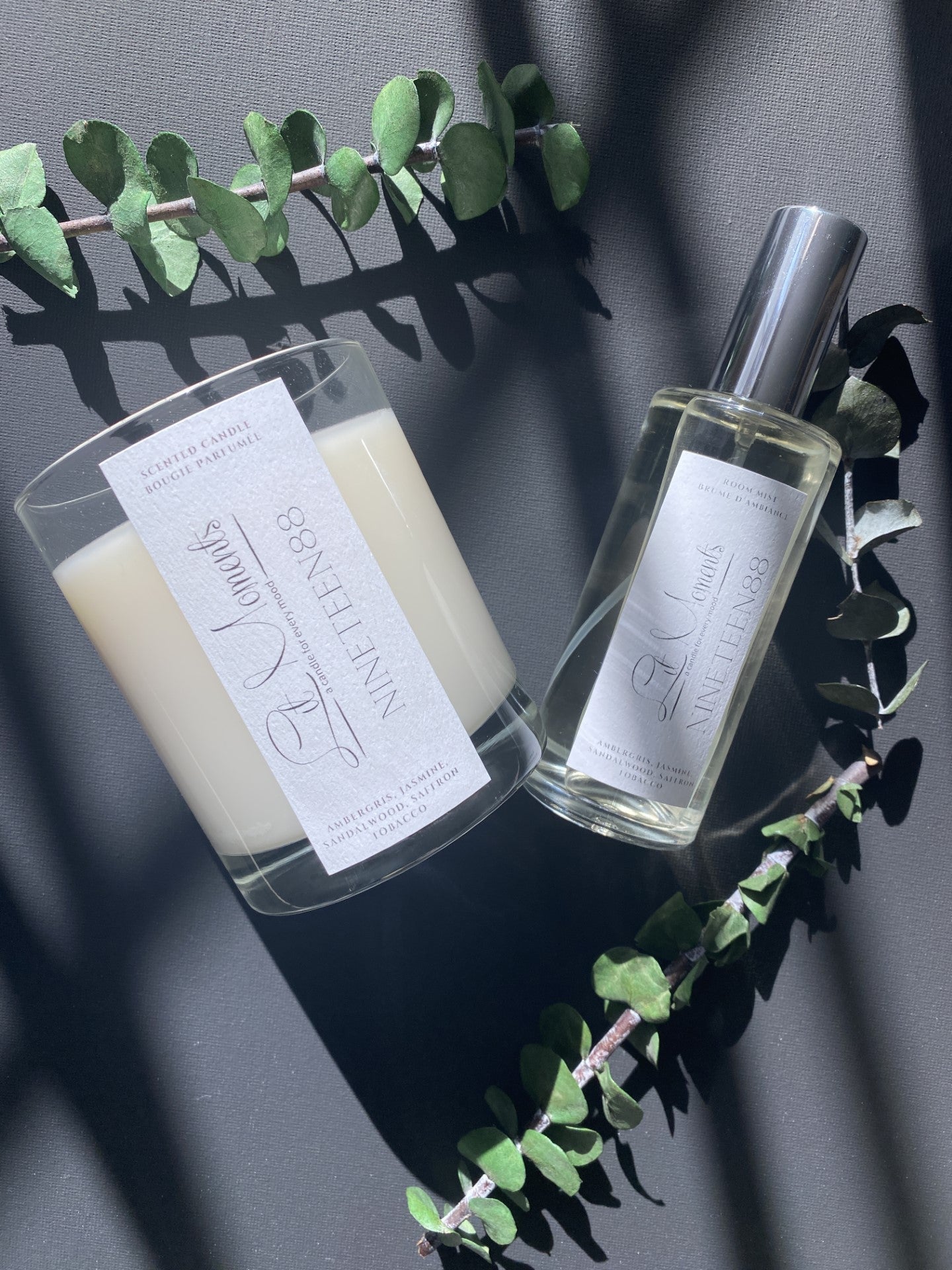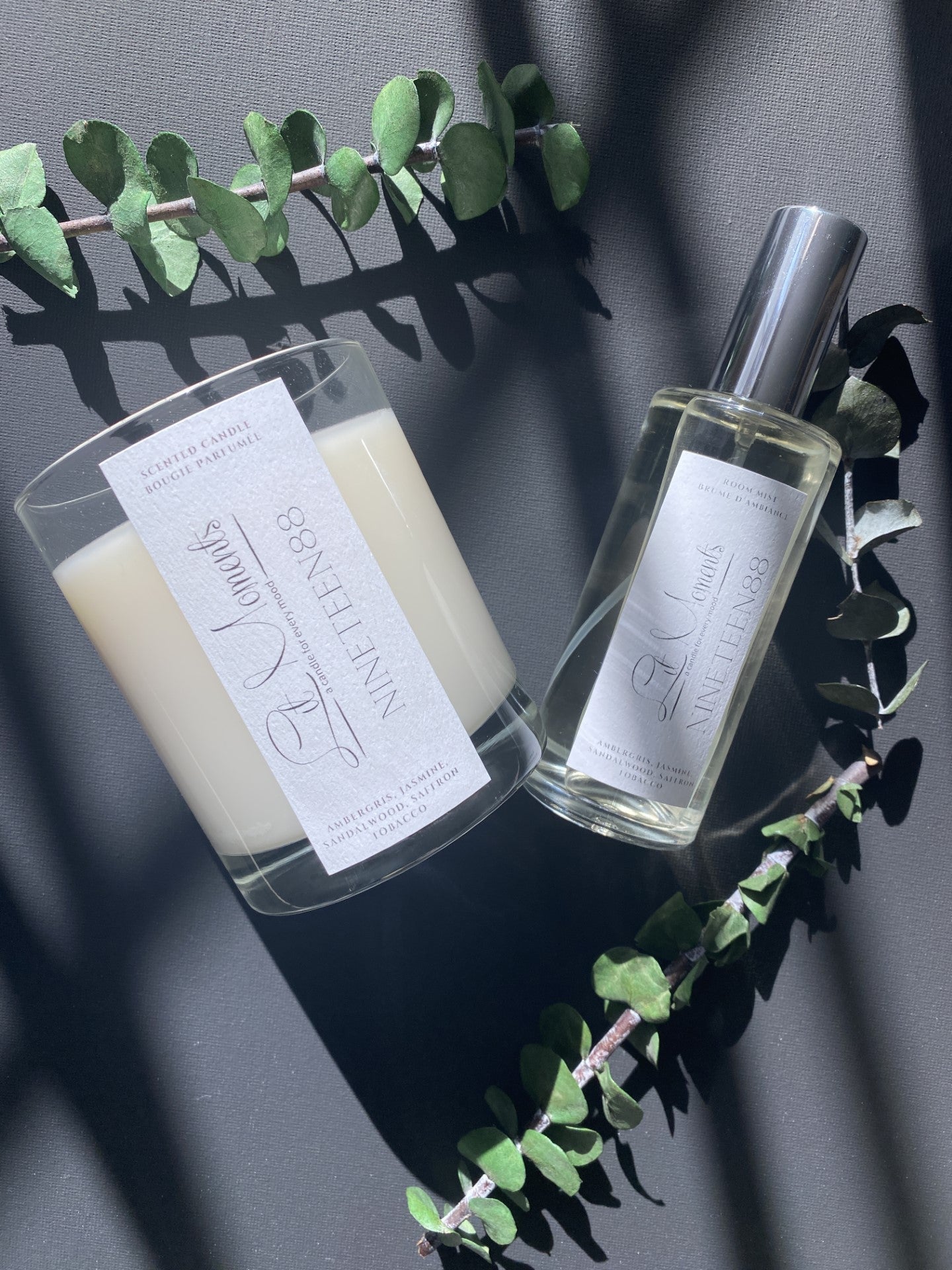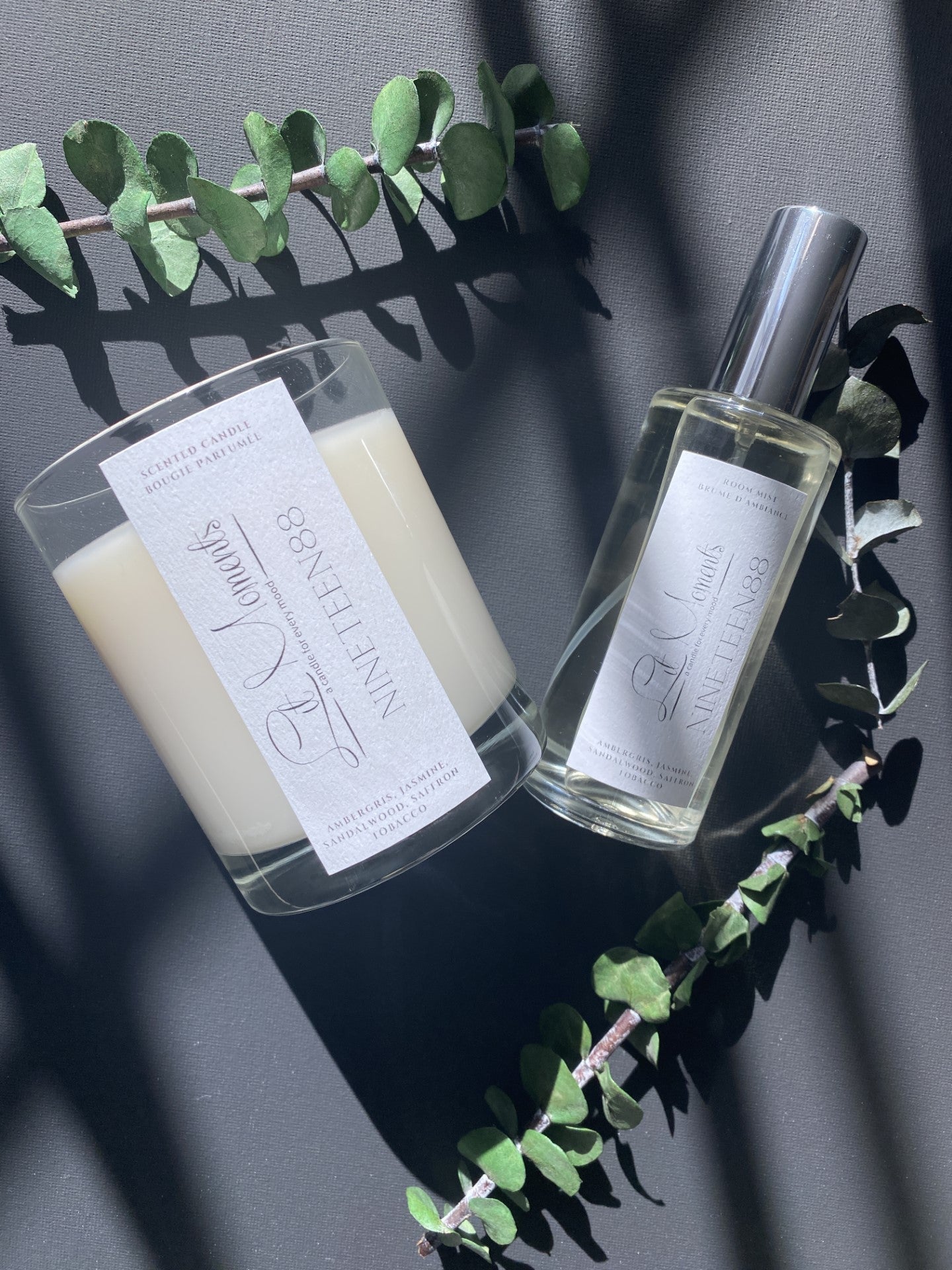 NINETEEN88 - Room Spray
*** AVAILABLE FOR A LIMITED TIME *** Items sold separately. See "candles" also.
Crafted using luxurious ingredients, including ambergris, jasmine, sandalwood, saffron, and tobacco. Each element contributes a unique scent profile to the final fragrance, resulting in a complex and sophisticated aroma that will fill your space with warmth and comfort.
Ambergris, a rare and highly prized ingredient, adds a sweet and musky scent to the fragrance. Jasmine, known for its delicate floral aroma, adds a touch of femininity to the blend, while sandalwood provides a warm and woody masculine base note. Saffron, a spice known for its earthy and exotic scent, adds a touch of richness and depth to the fragrance, and tobacco, with its smoky and slightly sweet aroma, rounds out the blend with a touch of nostalgia.
These ingredients create a refined and inviting unisex fragrance, perfect for creating a welcoming and comforting atmosphere in any space.